---
I use a Macally keyboard that still has the power button: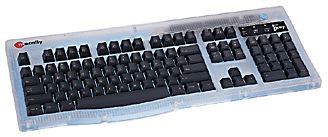 Ronald P. Regensburg wrote:

If I remember well, pressing the power button while the system was still running would bring up the shutdown/sleep/restart dialog, while ctrl-cmd-opt-power would result in shutdown without dialog.


I wasn't aware of the latter. Just tested it and it works as advertised. That is, on Mountain Lion.