I was working on a project recently. when suddenly my BII 7.5 install appears unable to "see" the applications and documents on my HFV image, yet HFV Explorer seems to be aware they exist. Yet when I try to copy files from the "damaged" image over to a backup image, HFV Explorer throws an error that a document is a directory?
Everything was working fine, until I tried copying over some games in downloaded .sit files from my Windows drive over to the emulated HFV image, and HFV Explorer threw errors (something about a b*tree). The system boots fine, but all the programs and documents are "gone". Or, invisible, at least. Ghost files and programs. I'm guessing the directory index is corrupted or something? What might cause this and how can I fix it so I can access my files on this image again?
I tried loading up BII with the System 7.0 boot disk as startup drive, and the HFV image as secondary, thinking maybe there was something wrong in the system. Turns out the 7.0 boot disk can't "see" the files on the HFV image either, and yet HFV Explorer can -- but can't copy them over to a backup image.
Basically this is what I'm talking about here:
System 7 boot disk inside BII cannot "see" the files on main HFV image, despite showing 360MB in disk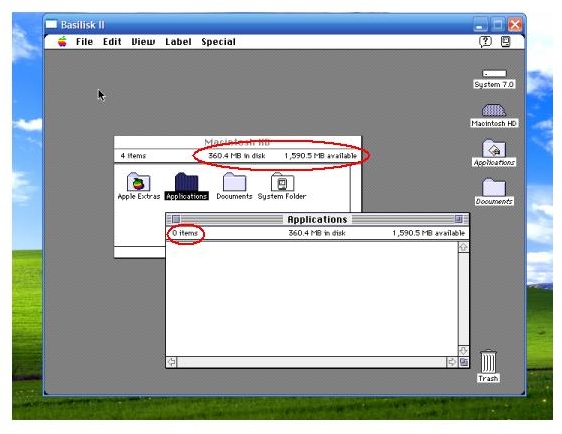 ...yet HFV Explorer in Windows can "see" the files in my Applications folder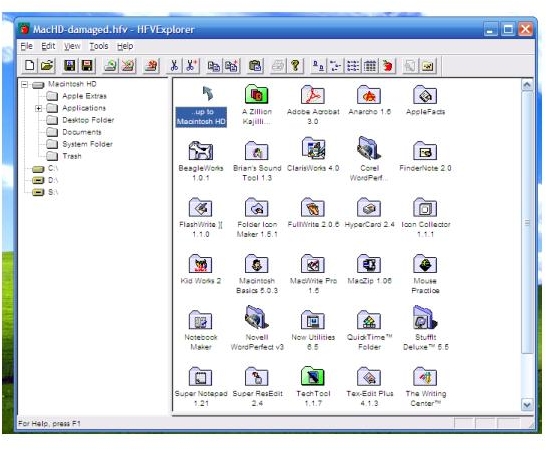 and yet, when I try copying from the "damaged" HFV image to a backup (older duplicate .hfv in another Windows folder), HFV Explorer throws a bizarre error about files being directories (Note: These are MacWrite Pro documents and a text file, the filenames partially redacted for personal reasons)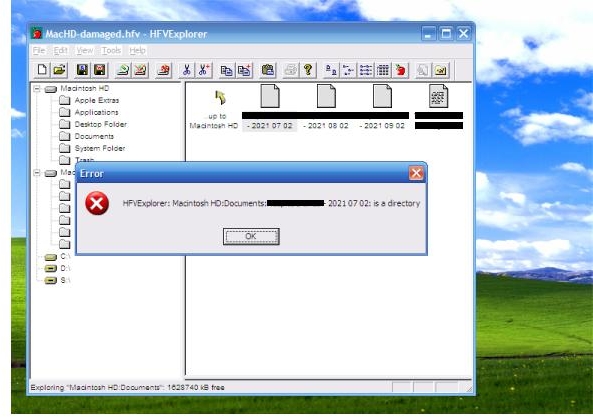 EDIT: I also tried applying Disk First Aid to the HFV and it says "The disk is damaged. Disk First Aid is unable to repair this disk."
I can access the applications folder fine on the clone drive, but the documents are on the "damaged" one and I want to copy them over. What's going on and how can I retrieve those files on the "damaged" HFV image? Please help!